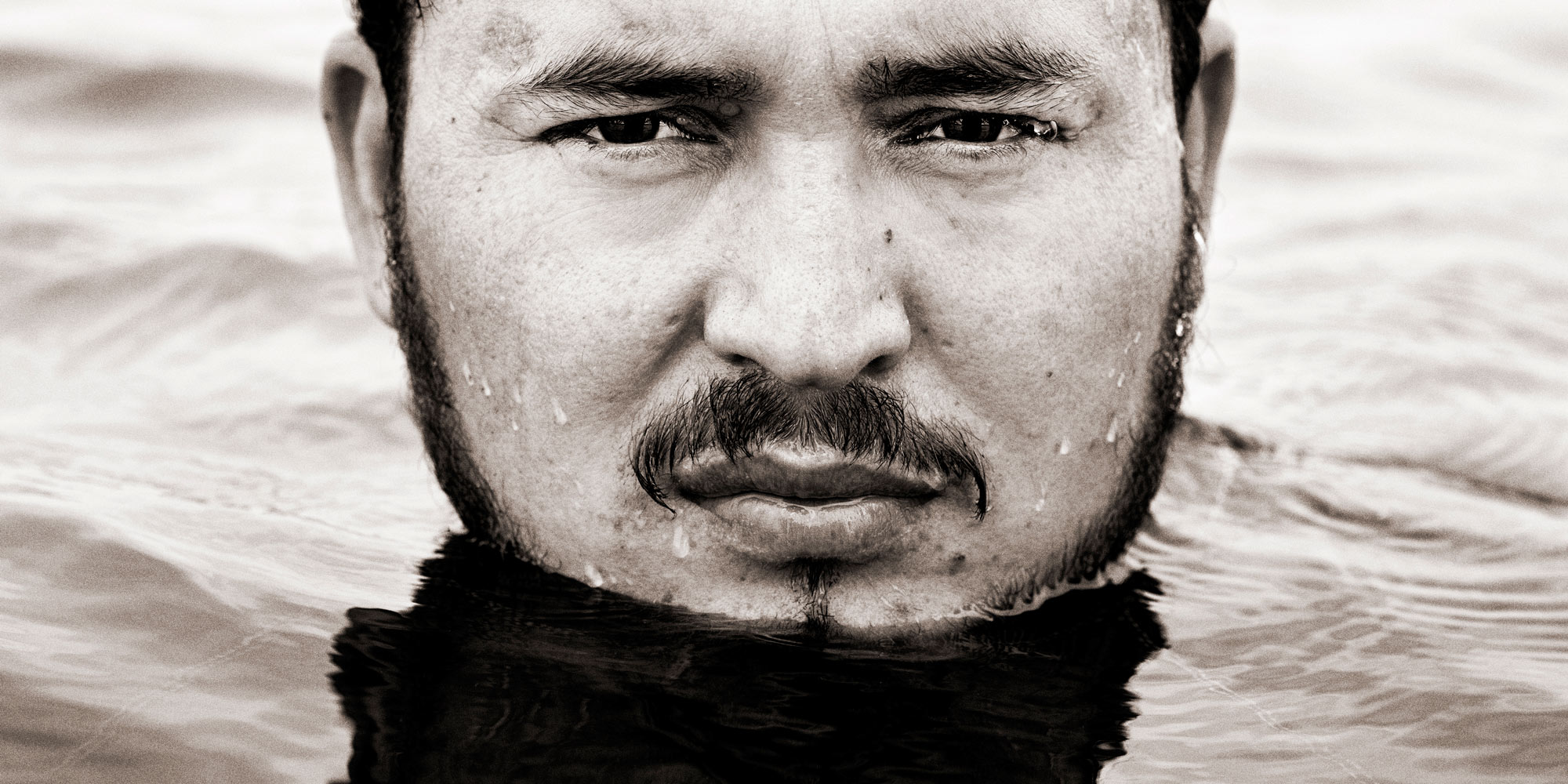 EXHIBITION
Right now at:
Landskrona konsthall, Landskrona
January 25, 2020 – April 19, 2020

The travelling photographic exhibition We Have A Dream
…consists of 114 portraits of some of the world's most influential people together with young people and everyday heroes. Each portrait is accompanied by quotes and extracts from the interviews that can be read in the book We Have a Dream. A specially composed audio design is created for the exhibition with authentic quotes from interviews with the participants.
We Have a Dream is not about saints or superheroes; it's not about infallible individuals. The only difference between these people and the rest of us is that they left their comfort zones and went out and acted for change. More than 100 activists, Nobel Peace Prize Laureates, artists, politicians, and writers have chosen to participate in We Have a Dream to help inspire others to realize their own dreams and visions. Here, many spokespeople for the younger generation such as Malala Yousafzai and Pussy Riot, rub shoulders with those more worldly-wise and experienced, including Nelson Mandela, Patti Smith, Ai Weiwei, Richard Branson, Annie Lennox, and the Dalai lama.
The portraits were taken by Albert Wiking, one of Sweden's leading photographers. The interviews were conducted by Oscar Edlund, and journalist Daniel Rydén wrote the texts.
Henrik Lörstad has created the exhibition audio design.
Venues for We Have A Dream:
Landskrona Konsthall, Landskrona: January 25, 2020 – April 19, 2020
Abbas Ahmadi
El Hassan Bin Talal
Afrah Nasser
Malala Yousafzai
Ai Weiwei
Aida Hadžialić
Alek Wek
Amos Oz
Anabel Hernández
Anders Kompass
Anders Sunna
Angélique Kidjo
Anna Lindh
Annie Lennox
Asma Jahangir
Benny Wenda
Berta Soler
Bianca Jagger
Paul Auster
Bob Geldof
Chimamanda Ngozie Adichie
Dalai Lama
Daniel Domscheit-Berg
Denis Mukwege
Dennys Bello
Desmond Tutu
Ela Bhatt
Fatima Naza
Garry Kasparov
Gloria Ray Karlmark
Gunhild Stordalen
Günter Wallraff
Hans Blix
Helen Bamber
Henry Rollins
Hina Jilani
Hindi Zahra
Huang Ming
Hyeonseo Lee
Ida Engblom
Íngrid Betancourt
Inna Shevchenko
Isabel Allende
Jacqueline Moudeina
Jan Eliasson
Jane Goodall
Jason Diakité
Jeanette Mikkelsen
Jeanne Cordelier
Jesse Jackson
Ji Seong-Ho
Julia Kalthoff
Salil Shetty
FW de Klerk
Mirjana Krišanović
Kimmie Weeks
Kofi Annan
Leymah Gbowee
Lina Ben Mhenni
Lobsang Sangay
Loreen
Maja Lundqvist
Manal al-Sharif
Manvendra Singh Gohil
Margot Wallström
Maria Alyokhina
Marina Abramović
Marta Vieria Da Silva
Martti Ahtisaari
Mary Ellen Mark
Vigdís Finnbogadóttir
Maryam al-Khawaja
Mikhail Gorbachev
Monique Coleman
Mostefa Souag
Muhammad Yunus
Nadezhda Tolokonnikova
Nadia Murad
Nawal El Saadawi
Navi Pillay
Nelson Mandela
Ngũgĩ wa Thiong'o
Noam Chomsky
Noreena Hertz
Patti Smith
Paul Rusesabagina
Phumzile Mlambo-Ngcuka
Phymean Noun
Pyuupiru
Quincy Jones
Rebiya Kadeer
Richard Branson
Robert Kusén
Roberto Saviano
Ruby Rose
Rufus Wainwright
Sakdiyah Ma'ruf
Salif Keita
Samuel Opio
Sara Mohammad
Shazia Mirza
Shirin Ebadi
Shorna Shahida Akter
Taiye Selasi
Tariq Ali
Tawakkol Karman
Tomas Tranströmer
Tutu Alicante
Urmila Chaudhary
Waris Dirie
Vilma Núñez de Escorcia
Yeonmi Park
Zara Larsson
Zineb El Rhazoui
We Have A Dream has been realized by the upport of:

Raoul Wallenberg Institute  |  Lunds Kommun  |  Sten K Johnsons Stiftelse  |  Swedbank
© No part of this website, incuding texts and pictures, may be reproduced, stored in a retrieval system or transmitted in any form or by any means, 
electronic, mechanical, photocopying, recording or otherwise, without written permission from the We Have A Dream Foundation.